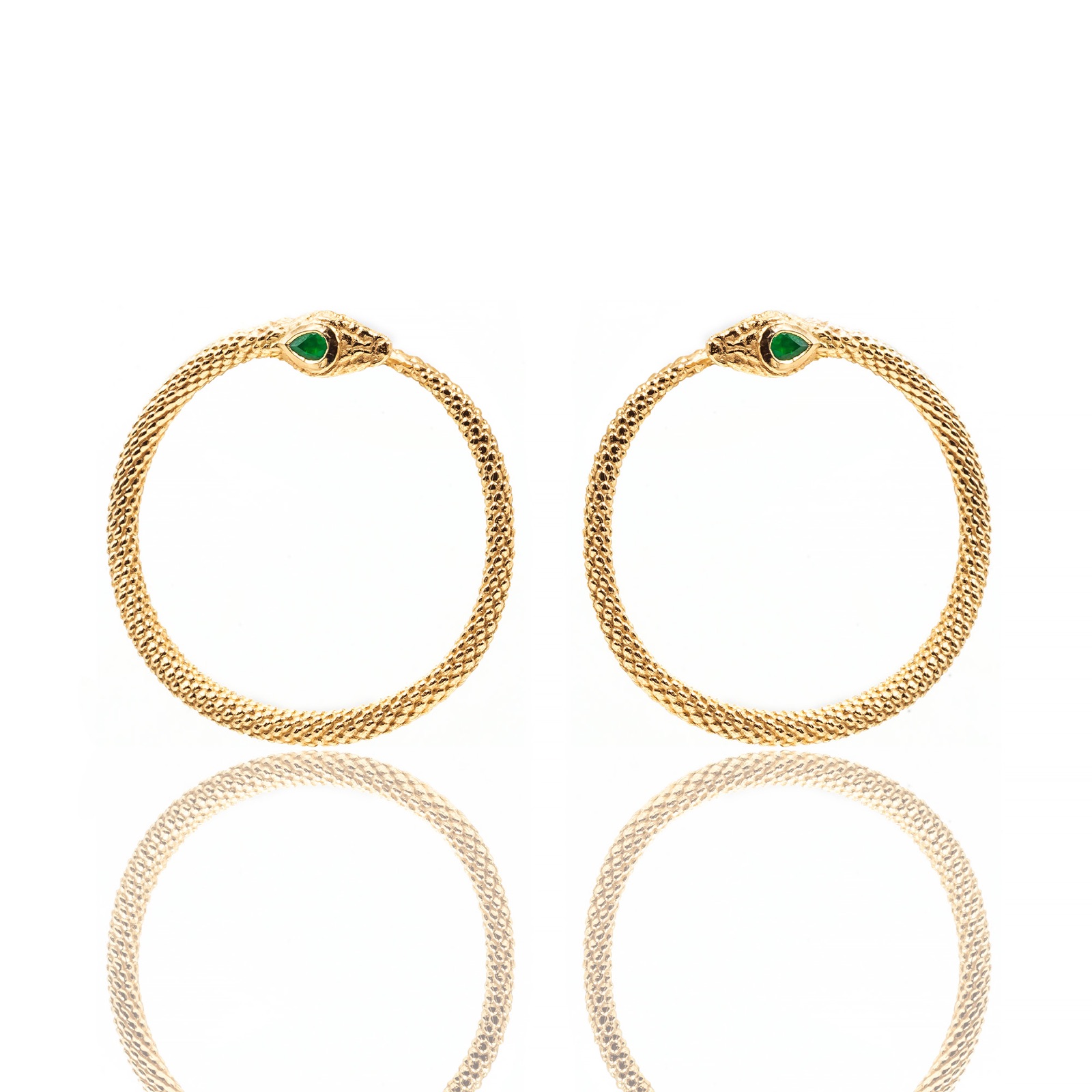 THE BABY OPHIA HOOPS
The earrings that started it all, The Ophia Hoops in an even cuter size . These deliciously textured earrings were born out of a need to put something on that makes us look as powerful as we feel. Coiled snakes in an ouroboros form (head and tail connecting) is one of the oldest symbols of eternity, the cycle of life and death and rebirth.
Endless. Just. Like. YOU.
Materials - 14k Gold & Pear Shaped Gem 2x (5x7mm)
Diameter - 1in
Condition - Made to Order with love and care, please allow 2-3 weeks for delivery